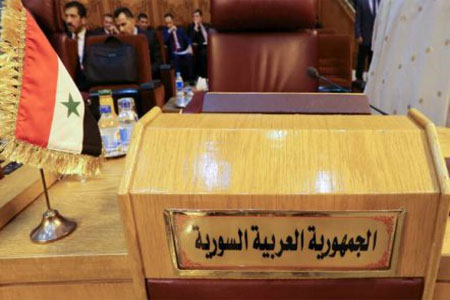 Algeria - follow-up: Afrasianet - The Algerian Foreign Minister, Sabri Bogadom, has called on the League of Arab States to end the freeze on Syria's membership and to re-represent it again at its meetings and activities.

Bogadom said that the absence of Syria has caused great harm to the League and the Arabs, calling on the Arab countries to push towards the re-membership of Syria, and called on all Arab countries to work for Damascus to return to the League of Arab States.

In a press statement carried by the newspaper "Al-Khobar" during his meeting with his Mauritanian counterpart, Ismail Ould Cheikh, Minister Bougadoum considered that the absence of Syria has great harm to the League and the Arabs, explaining that Algeria's position is clear and decisive in terms of the need for Syria to return to the university.

Tunisia failed to persuade the Arabs to return Syria to the Arab League during the past year, while hosting the Arab Summit in March 2019.

Algeria is preparing to host the next Arab summit in its 32nd session after submitting an application to the Arab League, 15 years after the last summit in 2005.

Since joining the Arab League in August 1962, a month after its independence, Algeria has embraced 3 Arab summits, including one emergency.

In 2011, the League of Arab States suspended Syria's membership, after the outbreak of the Syrian crisis in March of the same year, and the seat remained vacant in all meetings, except for the summit meeting in March 2013, when the seat was occupied by the then head of the coalition Moaz al-Khatib.