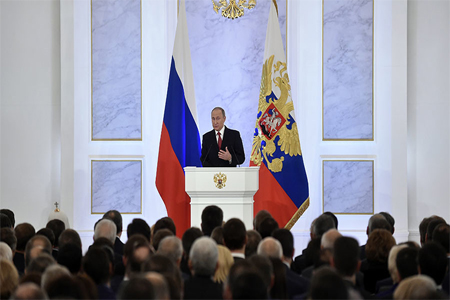 Afrasianet - Bryan MacDonald - Many thought it might take decades to get here, but the mood has changed in the blink of an eye.
After years of tension, when bellicose rhetoric frequently spewed from both sides, it appears increasingly likely relations between Russia and the West might soon be normalized.

On Thursday, Vladimir Putin used his annual address from the Kremlin's main hall to extend the hand of friendship to the incoming US administration. In fact, so restrained was the oration that you half expected it to end with the release of a few white doves.

Despite Kiev's much-publicized attempt to provoke Moscow by planning a missile launch close to Crimea, Ukraine wasn't even mentioned. As it happens, Syria received only a couple of references and those were mostly about a desire to establish a broader global coalition to fight terrorism. "We have a shared responsibility to ensure international security and stability," he outlined.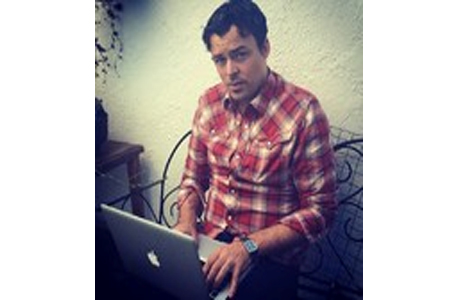 All this is surely music to the ears of Donald Trump, who will take up residence in the White House next month. The incoming President has consistently spoken of his desire to improve Washington-Moscow ties and now it's entirely clear how he will have a willing partner in the Kremlin.

The day before, Putin had told a foreign policy conference in the Russian capital of how "during my recent telephone conversation with Mr. Trump, our opinions coincided that the current, unsatisfactory state of Russia-US relations, undoubtedly must be straightened out. As I already have said, our country is prepared to go down our part of that road."

Internal Affairs

Thus, bolstered by the likelihood of less fractious external affairs going forward, most of the speech was devoted to domestic considerations. We had more introspection than in recent renewals and pledges of a new approach to issues at home.

Putin insisted on how "justice consists of expanding freedoms" and, about an increasingly high profile corruption crackdown, he drove home the message that recent arrests were "not for show."

Directing his ire at detached and lazy regional leaders, the President admonished them with strong words: "Governors, are you confident that the decisions you make are the best? Ask people what they want to do with their street, yard, etc. Don't hide in your offices, don't be afraid of meeting people face-to-face especially in matters of urban development."

The address also dealt with Russia's slowly improving financial situation. "Recently Russia encountered severe economic challenges and sanctions that were intended to make us forget about our national interest. But we have macroeconomic stability, have preserved our financial reserves and increased our Forex reserves," Putin stated.

He also conceded that the economic slowdown was mainly caused by domestic issues, not punitive Western embargoes launched during the Ukraine crisis: "the main reasons for the economic downturn lie, first and foremost, in internal problems."

It's also worth noting that many Russian experts believe these coercive measures have actually been beneficial in the long run. Especially given how they allowed Moscow to counteract by constraining agricultural imports, which has enabled a flowering in domestic production. Indeed, the President appeared to back up this argument when he revealed how "Russia now earns more on food exports than it does on the sale of weapons." And this is in a country which was importing wheat not so long ago.

United they stand

There was also reference to Russia's improving demographic profile. "Russia shows higher growth than in most European countries," Putin boasted. Of course, this point often appears lost on many foreign analysts who continue to speak of "the dying bear," a phrase that gained currency in the unlamented nineties but isn't appropriate now.

Next year, all eyes will be on commemorations of the one-hundredth anniversary of the 1917 Russian Revolutions. Both the February and October uprisings (which, confusingly are in March and November in modern Gregorian calendars) caused massive upheaval, and their after-effects remain an emotive issue here.

"We need the lessons of history for reconciliation today," Putin said. He also pointed out that (countries) "cannot develop if your state is weak and there is no proper government, we can see many examples of this recently with devastating results."

At the same time, the President praised contemporary Russians for coming together, rather than allowing themselves be divided, during the recent monetary tumult. "Russians are united by patriotic values, not because they are all happy, but because they are ready to work for the country," he explained.

Meanwhile, 'Kremlinologists' seem to have noticed the seating arrangements, where Federation Council Chair Valentina Vatviyenko, Prime Minister Dmitry Medvedev, Duma Chairman Vyacheslav Volodin and Presidential Chief of Staff Anton Vaino were center stage, beside Patriarch Kirill of All Russia. While basing maneuverings on where people sit and other Chinese whispers is a dud science, the layout did actually tell us something. The prominent presence of Volodin and Vaino gave flesh to the notion that the next generation of Russian leaders has already begun to emerge. Despite this, for now, there is no serious rival to Putin, who remains Russia's most popular politician, by some distance.

The statements, views and opinions expressed in this column are solely those of the author and do not necessarily represent those of RT.

RT